What do my clients say?
Don't take my word for it – see what my clients are saying about me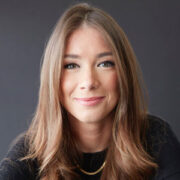 Working with Arash is a true pleasure. He helps put brings my client's stories to life with imagery using his unique energetic touch and artistic eye.
I do consider Arash and partner because he aligns with my professional values and always ensures that the final product is a dream come true outcome.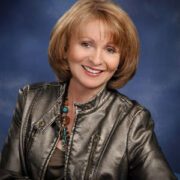 Arash Jahani is a professional, dedicated, and talented artist. Communication was quick and always friendly. The work was crafted specifically to my needs and I am very happy with the final product. I would gladly work with Arash Jahani again.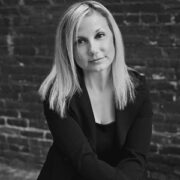 It was an absolute pleasure working with Arash. He is affordable, so polite, and was quick to create my first book cover design as well as all the edits I requested. I'm beyond pleased with the end result of my book cover and have received so many compliments on it. Any indie author should consider working with him.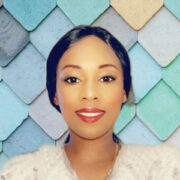 As a first-time author launching out into the deep and unknown of the author's world, I was very timid and worried about finding the right book cover designer to work with. Arash and Skylar are a true definition of professional and efficient. I gave them a synopsis of what my book was about and within 48 hours I had my design in hand and it was perfect in one go. They brought my dream to a reality and for that I am grateful. I would recommend every author who is indeed of a book cover designer to seek Arash Jahani's services. I can assure, you will not be disappointed!
Responsive to revisions, eager to bring your vision to life, and talented enough to do it. I would recommend Arash to anyone.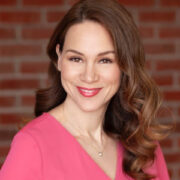 The design team was professional, on time, and created a cover and layout that exceeded my expectations. I would definitely use this company again! Thank you for bringing my book to life.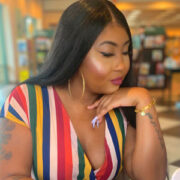 Working with Arash was a complete joy! he's the first designer I have ever worked with and he made the process for creating my first cover design seamless and simple. His turn around time is amazing and he is extremely patient. I still receive compliments on my novella cover to this day. I'd 100% recommend him for any project you may have.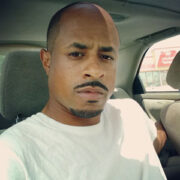 That opportunity was great working with َArash, very fast, and professional. I will be working with him again.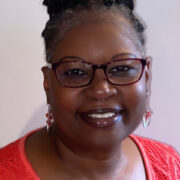 Working with Arash was a dream. I inquired about a book cover with multiple designers, but he was the most professional and brought my vision to light. I will definitely be using him in the future and will also recommend his services.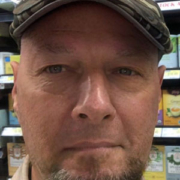 Arash sent me a great draft while I was still wondering what to ask him to do, expediting the start of the project, which I really appreciated. I was able to find a couple of images of myself, for him to effect in the same way as his draft, and he was great with revisions as well. He also included a great design of the CD back, with credits & photos. I will absolutely hire him again. Great job, Arash. ~Jäs jasmiller.com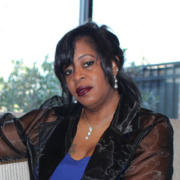 I have had the pleasure of working with Arash Jahani on two of my projects. He carefully evaluated my needs in a very organized and professional manner.  Last Year August of 2020 I published my first novel and Arash designed my book cover. I gave him my vision and he exceeded my expectations. I reached out to him to design a poster for a short film I wrote this year and again he did a phenomenal job. He is patient, and always willing to make changes when asked. I love the fact that his turnaround time for requests is quick, you do not have to wait days to hear from him. I have recommended him to several of my friends.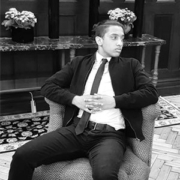 I have worked with Arash for just over a year now and I must say his services are extremely professional. From the time of which I ask for a book cover, he gets backs to me very quickly with solid professional covers, and I often don't find the need for any revisions at all. If you need professional covers done at a good price, and done quickly, there is no better person to go to.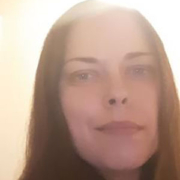 This was my first book and really happy with the way it turned out. I must say It was an absolute joy working with Arash he was very friendly and did an amazing job with my book cover he really helped bring my book to life. I look forward to working with him again on my next book.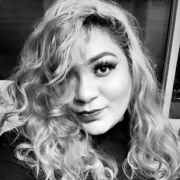 Working with Arash has been nothing but a great experience. He is understanding, accommodating and trustworthy. I truly applaud his work and technique. I would highly recommend him.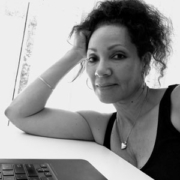 I am very pleased with the book cover Arash created for me. He was very accommodating throughout the entire process and determined to give me what I wanted. There were many edits and revisions along the way, all of which he tackled willingly. He wasn't satisfied until I was satisfied. This is hard work and Arash knows what he's doing, which means you're in good hands. I would recommend him to any author looking for a great book cover.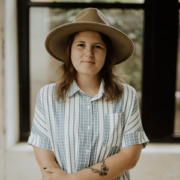 I love my cover that Arash has made for me! His response times and turn around time was super quick! I'm very happy with the cover, mock-up images, and overall experience working with Arash. He's very professional and a great collaborator!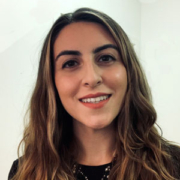 Working with Arash was very easy! He was communicative and patient with all the edits that I suggested.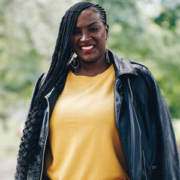 I love it when a designer gets my vision and then adds his or her secret sauce. That's what happened when I hired Arash to design the cover of my client's memoir. His striking design for "Protection From the Storm" made the author's photo come to life and it beautifully communicated her message of hope and determination to readers.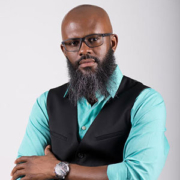 Arash and I connected after I had gotten a design done by another designer that I wasn't happy with. I explained to Arash that I was willing to work with him but that the design he produced had to look and feel right because I'm quite picky. Arash guaranteed me that he would work on it until he produced something that I loved. His initial design was nice, but I didn't feel like it was right for my project (I did say that I was picky). At that point, I was ready to call it quits, but he remained confident and optimistic that he would produce something I loved. After exchanging a few ideas, Arash came back with a second design that moved my heart. My first expression when I saw it was the use of profanity. I won't repeat what I said. I, absolutely, loved it! The design was beautiful, but perhaps more importantly, it felt right. His professionalism never wavered. His commitment never wavered. His word never wavered. He answered my emails promptly and completely, no matter how wordy they were. He made all the little changes that I requested. Every single one of them! It isn't easy to find designers who are as committed and talented as Arash is. I highly recommend him, and I would most definitely work with him again on future projects.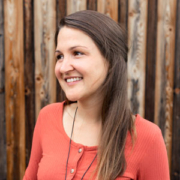 I am very happy and grateful for the help of Arash.
I had some problems with my book cover that I couldn't solve for a long time.
Arash could solve the matter in the shortest time.
The exchange per Mail went smoothly and very fix.
THANK YOU A LOT – I AM VERY HAPPY ABOUT THE WORK YOU DID!!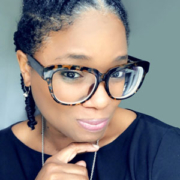 Arash Jahani has been heaven-sent. I was looking for someone to capture my vision for my book and Arash nailed it! Great communication, fair value, excellent design! Definitely will be coming back. I can't wait to start my next project with you.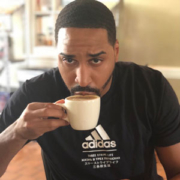 Working with Arash was effortless. He is a professional book cover designer with eleven years of experience. He's perfected his skills over that time, and his business practices: response times were prompt and direct. He engaged my ideas and literally made my vision come to life. I must recommend him to anyone looking to get it right the first time.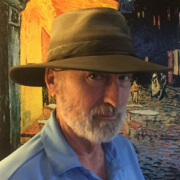 I couldn't be more pleased with the covers that Arash Jahani designed and produced for my books. I chose to work with Arash because of the creativity and diversity that was evident in the book covers in his portfolio. When I first browsed through his work, it was clear to me that Arash doesn't simply churn out cookie-cutter covers; he approaches each project as a unique challenge. He works in all genres, and his cover designs range from simple to complex. Each cover is notable for the clever way in which it conveys the content of the book. Aside from the quality of his work, I chose Arash because his rates are very reasonable. Working with Arash was a pleasure. He listened to my ideas and adapted them into an original design. We opted for a relatively simple, yet still creative approach for my covers because that was the approach that best suited the noir atmosphere of my books. I highly recommend Arash for his originality, diversity, creativity, and responsiveness to ideas. He also works very quickly, something I really appreciated. Arash is truly a professional at his craft.
Douglas Lumsden, author of A Troll Walks into a Bar and A Witch Steps into My Office.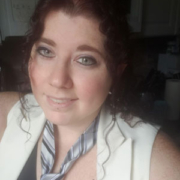 With this being my first book, working with Arash has been very helpful. He has been patient with my questions and gave me many options to review. I have gotten many great responses from people about the cover. I appreciate him working with me on figuring it out.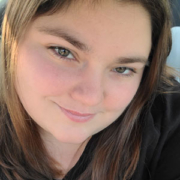 Arash Jahani made my stress of worrying about my next book cover go away. He was very easy to work with.  Never complained once about me needing so many edits until my vision of what I wanted it to look like came to pass. You won't be disappointed. I'm looking forward to working with him and his team again.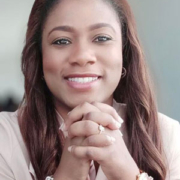 I had a five-star experience working with Arash. He was very patient with me and diligent, ensuring that I get exactly what I envisioned in a timely manner. Arash made sure my vision came to life and he also gave sound professional advice along the way. I will recommend him to everyone and I will continue to work with him for all my future publications.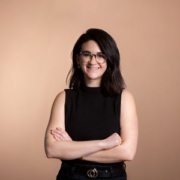 Arash was very efficient and professional. He understood my concept suggestions and made them work with the title I provided. He then made edits as I requested and ended up with a very cool cover option! "I am so happy I found Arash's page! His book cover designs are beautiful. I reached out for my own book cover design and he did not disappoint; he asked me for the details of my book so he could create a cover that truly does justice to my theme and novel. He went above and beyond with my book cover and I'm so in love with it! My book,  Pieces, is portrayed so beautifully on the cover. Arash even made it pink–my favorite color–and that was not something he knew. The color scheme is beautiful, the title is professional, and the designs are so detailed and go with my characters. Arash is also a great communicator; he ensured I was satisfied with the cover and offered a free sample before any payments were made. When I initially messaged him, he responded so kindly and quickly. I am thoroughly satisfied with his design and will absolutely reach out to him in the future for my other novels." Thank you so much Arash for your professionalism from start to finish. Your work ethic has been admirable, you understood my vision of the book just by describing my thoughts and you turned it into a beautiful masterpiece. You were extremely accommodating to all my additions and amendments of my book summary. In the end I'm in awe, thank you so much. I can't wait to work with you again.
Arash did a wonderful job in bringing the idea I had in mind to life. I wanted the cover design for my book to reflect the underlying theme of the book. Arash did a good job in understanding what I exactly wanted and translating it into an attractive design. The finishing touches he added to the cover design truly made it glamorous.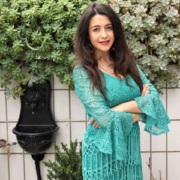 Arash's style affected me so much immediately. The initial cover design I received was superior to my imagination: genial, stunning, fresh, artistic, perfectly tailored to the core of the plot. It was love at first sight! I am particularly happy because of the international mood of the cover: my novel"Azzurra" is in the Italian language and the main character comes from Italy, but the plot is set in U.S.A. (Oahu, Hawaii). Both the printable and the ebook covers are high quality and it really helps if you are publishing independently. Arash has been also very kind and I appreciate it. I would be glad to work with Arash Jahani again. Arash Jahani is a great illustrator to work with, pay attention to detail on what I was looking to accomplish for my children's book. I definitely will recommend other authors looking to publish a children's book to contact him.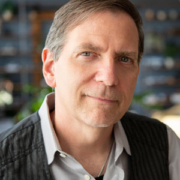 Arash did an excellent job on my cover. A joy to work with.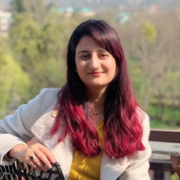 Arash Jahani has done such a wonderful job in designing the cover for my debut poetry journal. I was so nervous initially as this was the very first service I took for my book but working with Arash was an awesome experience. He even helped me with some additional general queries about book cover upload as this was my first publishing. In the end, I received more than what I expected. Arash is very kind, responsive, and professional in delivering the requested services. Thanks Arash for all your help and support in my self-publishing journey. You are my first cover artist and I will never forget you and your beautiful work. I wish you Joy, peace, health, and success.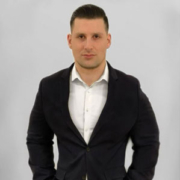 One of the best people I've ever worked with. Excellent communication, sharp attention to detail, patient and efficient with many sudden changes, and definitely goes above and beyond to deliver an excellent product. Would highly recommend Arash to anyone! 10/10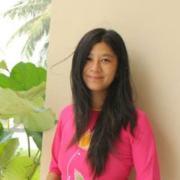 I approached Arash Jahani as both an author and an editor of a small poetry press. So, there were very specific formats and templates that I needed to work with for my press and Arash accommodated every request that I had for my book cover design. As an author, my poetry book, Red Thread, has very special meaning for me since it was my first collection of poetry first published in 2012 that I was re-publishing and re-releasing through my small press. I wanted a book cover design that expressed the themes of my book. What resulted from our collaboration was a stunning and beautiful book cover that was created in less than two weeks. In the process of creation, it was reassuring to know that I had unlimited edits on my book cover. This also helped me to feel valued and that we would keep working until I was happy with my book cover design. I am just thrilled to work with Arash and look forward to collaborating again in the near future.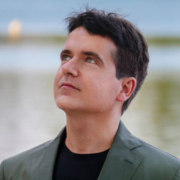 The first time I saw Arash Jahani's works I got impressed. He is a very talented artist, with deep vision and excellent skills. It is a pleasure to work with him. Arash was super patient and very reliable. He also was a fast response. I look forward to working with him in the future!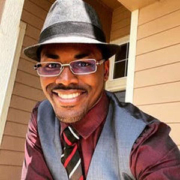 I pride myself on only working with talented professionals with HIGH character on top. Arash is respectful, responsive, kind, and fair. On top of that, he knows what he's talking about and is not afraid to use professional judgment to help his clients get a better quality product. I will happily work with Arash again!
Arash was very responsive and did excellent work. The cover created for my novel was beyond what I imagined. There was great attention to detail and communication was easy and quick via email.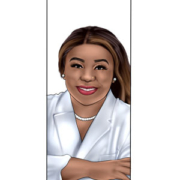 I received quality work!! He exceeded my expectations, he saw the vision and made it happen!! His creativity is like no other!! I highly recommend!!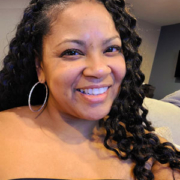 Arash did an excellent job with my client's cover. He was extremely patient and accommodating in assuring my satisfaction. Can't wait to use him again!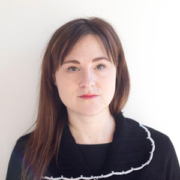 Arash was very receptive and understood my cover art vision right away. Throughout the formatting process, he was courteous and answered all of my questions. He even provided extra social media promotional graphics! Would highly recommend it for all your cover art and book formatting needs.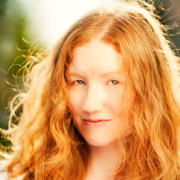 I asked Arash Jahani to come up with a new design for my ten-year-old book cover. I adored the original cover, but Arash came up with a design that not only captures the essence of the book, it's more on-trend for the current YA market and is also simply gorgeous. Arash was patient and professional with all of my little edits. He provided me with the correct files necessary to publish both in ebook and print on multiple platforms. I couldn't be happier. I will definitely reach out to Arash for my next cover design.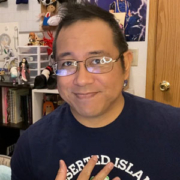 Arash Jahani did a fantastic job creating the cover for my short YA fantasy story. I wanted an illustrated cover design with a silhouette of my main character. Arash delivered on it nicely! He was professional, easy to work with, kept in touch, and delivered the product promptly. I recommend Arash Jahani to anyone looking for cover design, and I will definitely work with him again on future books!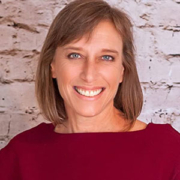 Arash was talented, responsive, and patient during my cover design, a great combination. I gave a ton of input and we went back and forth over the course of a week as I fine-tuned the concept with him. I am thrilled with the end product. I highly recommend his service as professional and affordable.
It was a pleasure to work with Arash. From the beginning, communication was fast and we actually got the whole cover completed in a matter of days. Great experience. I would recommend Arash's services to all writers in need of art.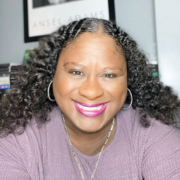 It was a pleasure working with Arash. He was professional, patient, and knowledgeable. I used him for illustrations and formatting. I loved the end result of my project.